Dream Come True; A Coming Together of Family & Friends in a Beautiful Setting!!
Property overview
Cabin

1920

sq. ft.

Sleeps: 5

Bedrooms: 2

Bathrooms: 2

Half Baths: 1

Min Stay: 2–5 nights
Authentic Log Cabin, 2 Bedroom, 2 1/2 Bath, 2 Living Rooms, Beautiful View.
Tour this property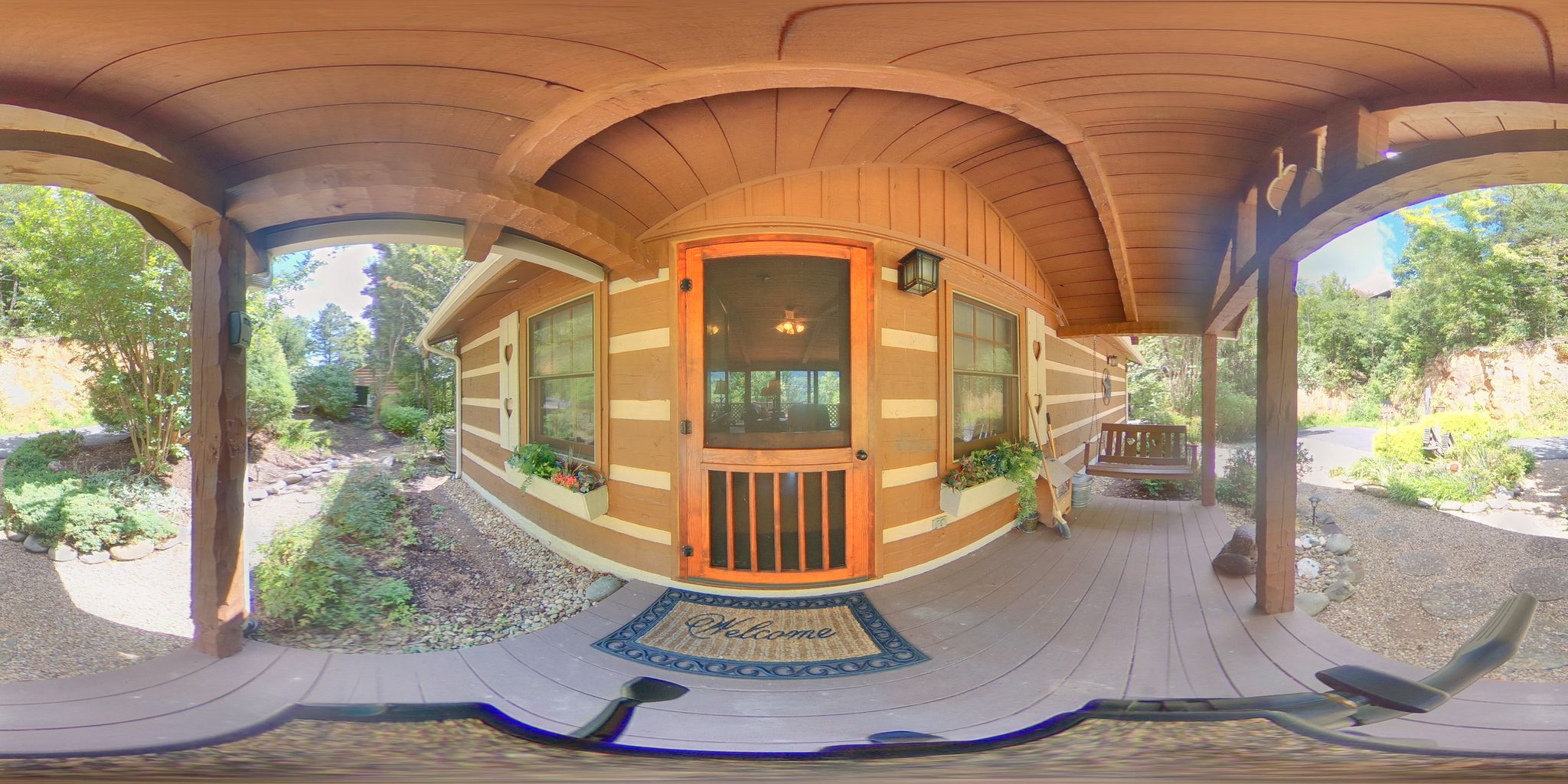 Owner
Ask a question
Tammi Wear
Member Since 2014
About Tammi Wear
Ron and Linda Pennington from Irving, TX: Ron and I have been coming to the Smoky Mountain National Park for over 25 years. We fell in love with the area the first time we came and knew that someday we would love to build or buy a home in the area. About 15 years ago we found the community of Cobbly Nob. The Bent Creek Golf Club and the views of the Smoky Mt. National Park convinced us that this was where we wanted to own a home. In October of 2011 we found our Dream Come True, but circumstances didn't allow us to buy. The timing was not right. Two years later in October 2013, we got a call from our Realtor notifying us the estate was going on the market. This time everything seemed to be in order, and we knew the time was right to make our dream come true. God's timing was perfect, as always. We couldn't have been more excited when our realtor said, 'You got it!' So we named our Log Cabin 'Dream Come True' We want to share our Dream Come True with you, and we hope you will enjoy it as much as we have enjoyed getting it ready for you. We also hope you will go out and explore all that the Smoky Mountains have to offer; from all the water falls and hiking trails, to the beautiful drives and picnic areas. Take your time and enjoy it as we have been for the last 25 years.
Tammi Wear purchased this Cabin in 2013
Amenities
Featured
Satellite or Cable

TV

Washer & Dryer

Children Welcome

Internet

Air Conditioning

Fireplace

Parking

Heater
Bathrooms
Bathrooms: 2, Half Baths: 1
House Rules
Check-in: 4:00 PM
Check-out: 11:00 AM
No smoking
allowed outside
Cancellation Policy
100% refund if canceled at least 60 days before arrival date. 50% refund if canceled at least 30 days before arrival date.
Reviews
1 - 6 of 167
Great value for size and very clean
Could not lock screen door or master bath. Loved view from shower! Back view was very nice, but front view not pleasing. Loved all the room!
Was a "Dream Come True"!
We truly enjoyed everything about the cabin. The cabin was conveniently located about 15 mins. outside of Gatlinburg in the Village of Cobbly Nob. We loved the fact that the cabin is located just a short drive up the mountain with easy access, no crazy mountain roads to deal with. The cabin was so clean and cozy with the perfect layout for a family. Loved enjoying the mornings looking out at the gorgeous Mountain View. The couch and king bed were extremely comfortable! The cabin was fully stocked and there was nothing that we didn't need. The ice cream in the freezer was a pleasant surprise. We would definitely recommend a Dream Come True and look forward to our next trip to Gatlinburg.
Truly a dream...
This beautiful little cabin exceeded my expectations in every way, and my expectations were high. The check in was a breeze. All of my communications with the property manager were friendly, helpful and fast. The cabin was clean and beautiful. The furnishings were lovely. The provided supplies were perfect for a wonderful week in the Smokies. The cabin was close enough to everything to make exploring easy, yet far enough to leave one feeling peaceful and relaxed. I would love to stay here again and keep exploring the area. Thank you for a great stay!
Great stay
Very nice place. exactly as advertised. Could use better deck furniture
Everything was exactly as described.
This cabin was just great ! Went with my fiance, my daughter and her husband. We had a relaxing and enjoyable stay.
We found nothing wrong or not as described. Only complaint we had was location and that was our problem. We had not visited location in some and didn't realize the distance from activities we had planned.
Cabin was great ! Roomy. Separation from other couples for privacy. Clean. Amenities were perfect.
Just a great place !
Wonderful Couples Weekend
My husband and I loved staying here with my sister and brother in law. This was a perfect layout for both couples to have the own space but still spend time together. Just a short drive down to Gatlinburg and had all the essentials we needed. Very comfortable beds and super clean. The only small downside is the parking, just a small area for two vehicles, if our cars were any bigger it would have been difficult to park. We look forward to visiting again tho!
1 - 6 of 167