*******Almost Ski In- Closest condo complex to PEAK 8 Base ************
Property overview
Peak 8, Breckenridge, CO, USA
Condo

1

sq. ft.

Sleeps: 6

Bedrooms: 2

Bathrooms: 2

Min Stay: 3–5 nights
Instant Confirmation
Hot Tub
No Smoking
Internet
TV
Satellite or Cable
Condo, 2 Bedrooms, 2 Baths, (Sleeps 6)
Tour this property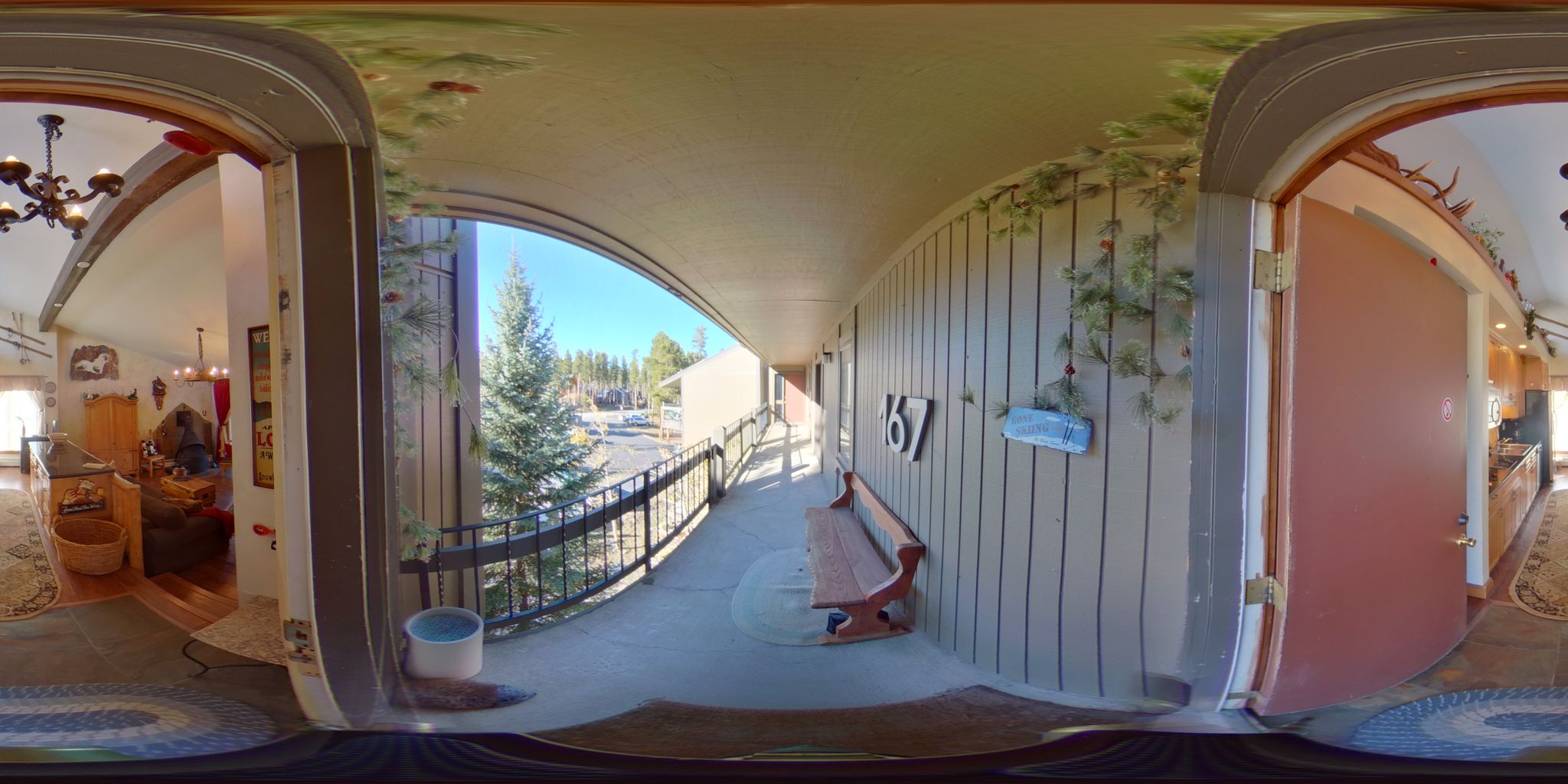 Owner
Ask a question
Languages:

english, german
About Heidi
I grew up in Summit County with my family. My parents were immigrants from Europe. We've skied many different areas all over the word. But still keep Breckenridge at the top of our list. We have a love for the mountains and the healthy lifestyle it provides. I love the whole alpine environment! I enjoy sharing this with others. It has become part of who I am. I now work for the airlines and am based elsewhere, but will always have a home in the Summit to come back to -it is where my soul can dance:)
Heidi purchased this Condo in 2003
Why Heidi chose Peak 8
I love the location, right in between the Ski Area and the cross-country center. Close enough to walk to either, yet far enough away, so as not to have to hear the noise. Also, close enough to town for the same reasons. It is wonderful to walk out the door and be able to snow shoe by moonlight-love it. Summer time is perfect to ride mountain bikes right from the condo.
What makes this Condo unique
The area grew up around Gold Camp. 30-40 years ago they were pretty much the only buildings up here. These were built to house those with a true desire to be on the mountain. They have withstood every blizzard, snow dump, freeze and melt, and everything in between. When the wind howls through the pines, you know you are safe and warm, ready to get first tracks down on the fresh, pure powder of the new day.
Amenities
Featured
No Smoking

Washer & Dryer

TV

Satellite or cable

Internet

Parking

Hot Tub

Heater
House Rules
Check-in: 4:00 PM
Check-out: 11:00 AM
Minimum age of primary renter:24
Max guests:6
Cancellation Policy
100% refund if canceled at least 60 days before arrival date.
Reviews
1–6 of 32
Great condo, super convenient to Peak 8
We both walked and took the bus to Peak 8 base, the condo was super clean and very comfortable. Convenient to the town of Breckenridge as well, great home base for a stellar week in the mountains. Thanks again!
Owner's Response:
I am so pleased that you had a wonderful time. Please know that I am grateful to know that you all enjoyed my "home away from home" as I do.
With all the condos out there, thank you for choosing mine!
Please return soon :)
Peace,
Heidi
Just a truly awful experience.
On our third night here in the middle of the night, a bat got into the condo and was flying over us in the dark. We believe it came in through a window that was not sealed properly in the bedroom as the Wildlife Control person that came to get the bat the next morning (that's right, we had to wait until morning for the bat to be removed!) told us that he saw the window was not sealed properly and suspected that was how the bat got in. Medical professionals recommended we do full rabies post exposure treatment since the bat got in while we were sleeping and we also couldn't be sure that there were not any other additional bats that came in at any point. So thousands of dollars later in medical expenses, small children that have now received 5 shots each for this with my husband and myself, much vacation time spent dealing with all of this as well as time at home after - and the VRBO/HomeAway owner here has been very difficult and unwilling to do anything more than refund a couple of nights. We obviously left the property after that and found a very nice bat-free place to stay. Clearly we do not recommend staying at this place and will not be back. Also, the condo is very dark, there are weird string coverings on the window that make it harder to see mountains in the background, kitchen supplies are more limited than other places we have stayed, and the grill outside is teeny tiny.
Owner's Response:
It saddens me to find that a guest has ever had a bad experience in my home. However, it saddens me even more to see a guest try to extort money. I totally get it that persons open windows and doors to let the fresh mountain air into the condo, or any home for that matter, during the summer. But then, if a creature enters through those very windows or doors-whether bat, bird, mouse or moose, it is not anyone's fault but perhaps the one who opened the home in the first place for this to happen. The reality is, that this can indeed occur with ANY building anywhere. The following decision to seek such drastic medical attention, where there was no evidence, what so ever, that this bat you claim flew into my condo, or even came near you, much less touched you, was a decision you made for yourself. To demand that I now pay you several thousands of dollars to compensate you is absurd. As a kind gesture, once again, with NO other proof that any of this even ever occurred, I provided a partial refund on the remaining nights. Something, as you know, the VRBO/HomeAway stated I did NOT need to do.
Oh, and by the way, those "weird strings" on the windows are called 'fadenstore.' A delicate window covering, used in many parts of Europe, not only to dress up a window but to add privacy-without cutting out much light. You are the first in 21 years to state that the condo is dark. It is west facing, towards the mountains, and has windows on all sides. As for the kitchen supplies, we try to offfer as much as possible, from coffee maker to bread maker, to mixer, to blender, to toaster, to grinder, to crock pot....even a food scale. We try to provide most all that is necessary and then some. The grill, is definitely not a huge one, but I would think it can easily accommodate at least eight to ten burgers, or more, at a time. I beleive this should suffice for a two bedroom condo on a small balcony. If not, there are larger, standard grills located on the decks of the common areas in the complex that guests are welcome to use.
To sum it all up, I am sorry you had a less than stellar time.
Sent from my iPad
Great location!
This condo is situated in a perfect location for getting downtown or to the Peak 8 family fun things at the Breckenridge resort. The condo is fully outfitted, although you'll want to bring your own coffee with you since none is provided which is probably standard procedure at a vacation rental. My first time, so we woke up naturally! :-) The unit itself is spacious enough, although there is a fair amount of "décor" that takes up some space that could be better utilized by traveler's belongings had it been available-for example, the stuffed animal content could be reduced and not be missed in the bunk bed room. Speaking of bunk beds, my two younger kids (11,6) loved the awesome bunk beds! All in all, very minor niggles, because the owner is very responsive and although there's a bit of a climb to unit to get your gear there (3rd floor, but two relatively easy, but narrow staircases), the place works very well for a family of four. Two bathrooms!, laundry appliances and basically a fully operational kitchen makes this place a good value and hard to beat. I'd definitely consider staying here again when back in Breck.
Nice unit, nice location, nice price
Nice unit, nice location, nice price
Places was great and very close to the slopes
Condo was perfectly comfortable for a weekend ski trip. Had everything you could need and some more!!
Peaceful retreat
Very nice, clean, comfortable condo that was far from the town but easy access to the Free Ride bus. Quiet area, no noise from other condos either.
1–6 of 32
Map
Peak 8, Breckenridge, CO, USA
Snow shoeing, telemark skiing, rondonee skiing, ice sailing, snow tubing, Alpine slide-summer, rock wall climbing.